Easter and Egg in a Glass?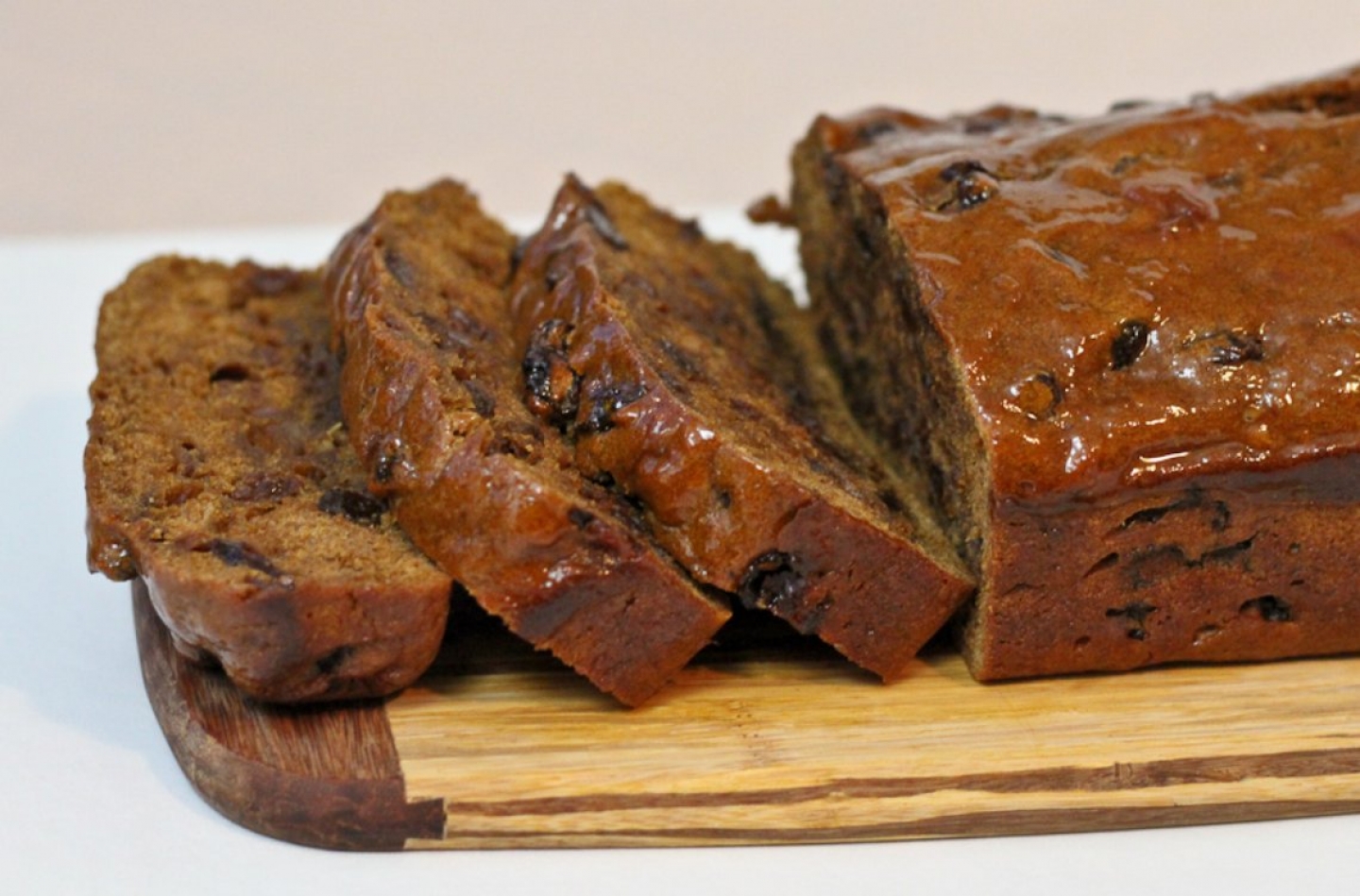 Jamaican culture is full of various traditions, one for anything you can think of.  When a baby get's a hiccup – put a string with water on his/her forehead.  When someone dies you have to throw a party for nine nights.   And then there are a host of traditions around food.
Easter is one of my favorites, we have Jamaican Easter bun and cheese and fish all weekend long.  As my culinary repotoire does not extend to Jamaican cuisine as yet (other than a mean oxtail I make, with ackee and saltfish) I usually have friends cook/bake items I cannot make myself.  One friend made me a full plate of escovished fish, and another; Denise had promised me an Easter bun from the previous year.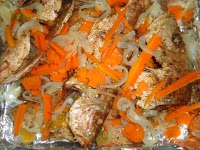 The email below to her transpired a new tradition that I found fascinating "an Easter egg cracked in a glass" to tell what the future will bring.  After the email exchange below I'm happy to report I now have another Jamaican tradition to follow.
From: Nadine Spencer
Date: Fri, 29 Mar 2013 14:56:29 -0400
To: Denise Jones
Subject: Happy Easter
Hi Denise,
Have a happy and blessed Easter!  Hope all is fantastic and well.
Nadine
Thank you Nadine. All is good and I continue to give thanks.
Did you crack an egg into a glass of water this morning 🙂 Do u know dat JA Easter sinting? Ask Mom.
Happy Easter to you too sis. We are thankful to the Reason For The Season. Through Him all things are possible.
I did remember your bun. Jesse and Jerimi love their fruit free version.
I have a meeting at …… Let me know if we can connect.
D
Hi D,
No I dont know the tradition to crack an egg in a glass.  Then what do you do with it?
You know the first thing I did think about was about the bun you promised last year 🙂  Will you bring it on Wednesday?  I can squeeze time on Wed.  Would be good for afternoon tea or cocktail. Let me know.
N
My original first line was – Nadine ah remind mi bout de bun right? LOL .  And here it is I thought I should dance around the truth, which I so love.  I remembered and made a pledge to deliver your bun this year Lil Sis. 🙂
Will take a pass on Cocktail Wednesday – Let's make the time can hook up though.
Re the egg in a glass – that might be a country people thing.  I was born and bread in the beautiful parish of Portland.  I credit that for my love of Jamaican Culture in all it's forms, art, music, stories, language – patois, food, dance…and so on.  Traditions, which at times are  African in origin are strengthening and affirming.  Mommy and Daddy were big on culture.  Both educators and University grads,  wi ina everything from Mozart to Marley and Maroon missis. Dem put mi ina dance class at 2 and mi learn from ballet to Jazz to contemporary (ska, rock steady) to Kumina! Loved it.  God is good.
Having said that – mi nuh know weh di egg ina glass come fram . Ah miss Miss Lou – maybe Oliver know) I think we had to hide from Mommy and Daddy to do this. You would crack an egg in a glass of water, set it in the sun on Good Friday morning and whatever you saw in the glass is what was in your future.  So if you saw the shape of a plane or ship you would be travelling. Long frock, yuh ah go marrid. But if yuh si di shape of a coffin – hell ah go pop, because either yuh or smaddy ina yuh family ah go dead. LOL
Hope you make it through your Jamenglish class above.  Let's connect Tuesday to set Wednesday.  Stay well.
Regards,
Denise Jones
C.E.O
Jones & Jones Productions Ltd.
Denise this is hilarious.  You certainly have a way with words.  And sis "mi unda stan all a it."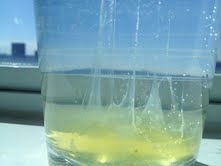 My Easter Egg in Glass: Positive Stock Chart
Maybe I will crack an egg inna de glass tomorrow morning.   Better late than never.  I will tell you what I see.
Ok will connect tue regarding wed.  Tea is fine.
Sent from my iPhone
So my egg in a glass had good results.  I see positive stock charts, hi-rise buildings, sails – travel, all is on the up and rising!  By the end of the day the glass was still filled with shapes of growth and high spikes.
Tags:
Art